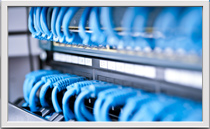 Networking
Your network is the foundation for your IT infrastructure. Is it flexible, scalable, secure, and resilient?
We can ensure it is meeting those needs.
Security
Security for your infrastructure and data are as important as ever and compromise or loss of data can be catastrophic.
We can work with you to ensure your data is as secure as possible.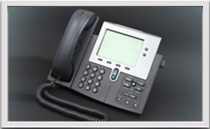 VoIP
With so many ways to communicate, unifying those methods will save time, money, and increase productivity.
Let us help plan and implement your unified communications infrastructure.
Cloud
What does cloud computing mean for your business?
Whether it is hosted services, disaster recovery, or simply off-site backup, we can put a solution together to meet your needs and budget.